North Jersey Diabetes and Endocrinology is happy to announce that Dr.Merab Joseph participates in telemedicine services. Telemedicine is an interactive audio and video system that allows two-way communication between a health care professional and a patient. This means that in most instances, you can have your next visit with your provider from the comfort and safety of your own home. It is a simple way for patients to be treated by their physician by use of communications such as a videoconference or a phone call, without an in-person visit.
Please contact us at 201-941-5757 to schedule your next appointment as a telemedicine visit.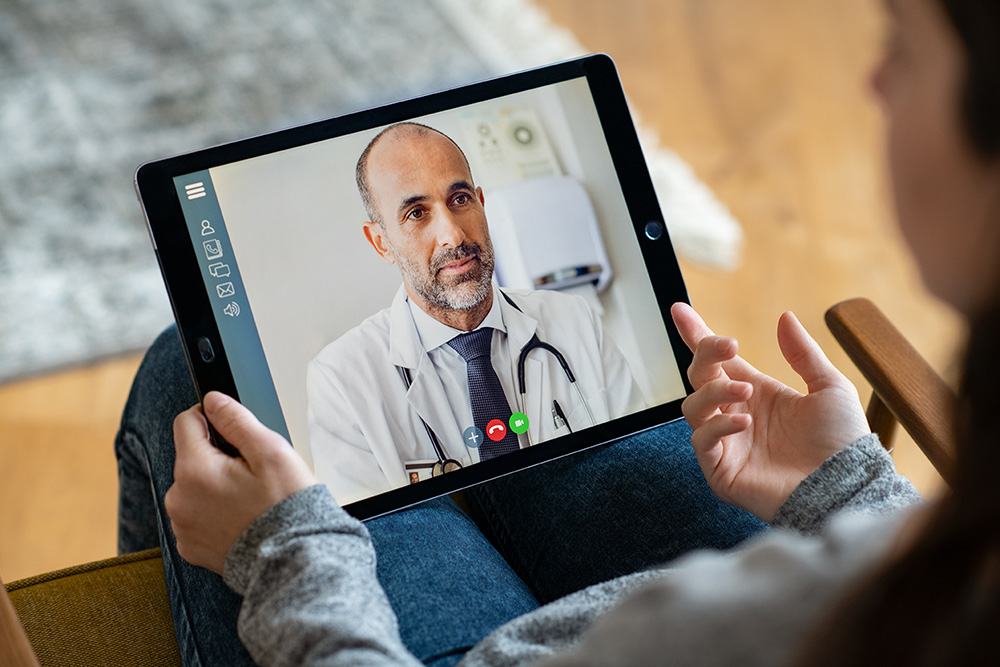 Frequently asked questions:
Will I still be able to see my provider in person if I start using telemedicine?
Absolutely! Rest assured, we are always available for in-person visits and there will be no compromises on that front.
Is this covered by insurance?
Telemedicine is covered. Please contact us 201-941-5757 for additional information regarding your insurance coverage.
Are telemedicine visits secure and private?
Yes, your visit is entirely private and properly secure.
What will I need in order to participate?
For telephone visits, you need access to a phone and a private location to speak with a provider. If you would like a video visit, you will need the following reliable internet connection and a device (computer, phone, tablet, etc.) that has video capabilities.